Justin Cody Fox is a singer, songwriter and guitarist from Wilmington, NC. Justin gained regional notariety for his guitar skills at the age of 15 and has been performing professionally since then. Over the years Justin has written and recored multiple albums and toured up and down the east coast and Virgin Islands, sharing the stage with many great national acts including: Damon Johnson (Brother Cane, Alice Cooper, Whiskey Falls, Thin Lizzy) Vince Neil (Motley Crue) Mother's Finest, David Lee Roth (Van Halen), Blackfoot, Cowboy Mouth, Joe Bonamassa, Frank Bangs (Buddy Guy) American Minor, The Steepwater Band, The Trews, Will Hoge, Hubert Sumlin, Sonny Landruth, Chris Duarte, Zoso, Lynyrd Skynyrd, Three Doors Down, Rusted Root, Candlebox, Marshall Tucker Band, Shooter Jennings, Blackberry Smoke, Buddy Guy, Gregg Allman Tab Benoit and many others.
Justin signed with Spectra Music Group in 2017 to release his sophomore album "Go Down Swinging". Justin's latest worldwide release is a well balanced showcase of smart songwriting and polished musicianship. Recorded by Worth Weaver at Red Room Recording in Leland, NC. "Go Down Swinging" features many outstanding guest performances from some of NC's best talent. The eleven track LP is an eclectic mix of Rock, Country and Blues all tied together by solid production and arrangement. For his latest group of singles Justin teamed up with Legendary Guitarist Audley Freed to record what would be known at the "Three Days in Nashville" EP. The project was Produced by Mr. Freed and inlisted the Allstar talents of Audley himself(guitars), Robert kearns(Bass/Vocals), Jen Gunderman(Keys) and Fred Eltringham(Drums).
Featured Tracks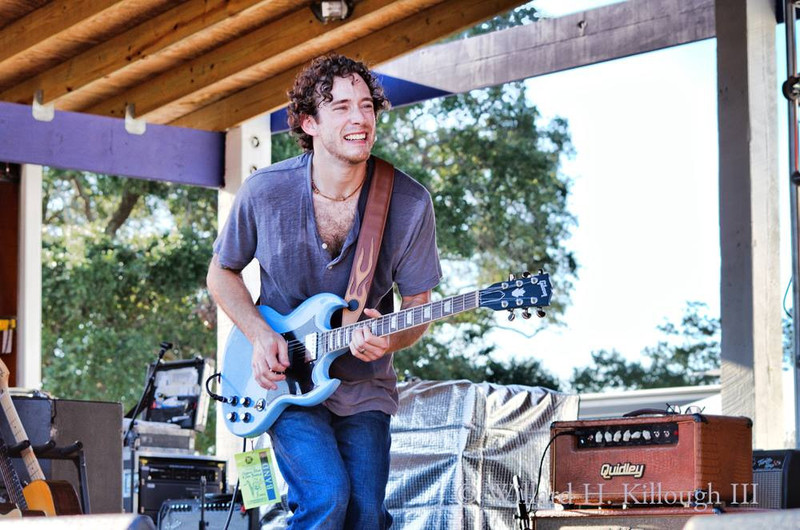 Track 1. Go Down Swinging (3:38)
The album's title track is a heartfelt nod to fighting for love. The smooth fusion of rock and country bring an undeniable crossover appeal for any age group
Track 4. Popcorn Sutton (3:36)
A swampy ode to Tennessee's most notorious Moonshiner. Ghostly Dobro and high mountain harmonies on this high energy track brings a backwoods party to all listeners.
Track 9. I Believe (3:38)
Sonically deep and open, this track tackles mortality and human connection with a big booming chorus to push the message through.
Track 11. You're My Faith (3:14)
Written for Justin's wife and children. "You're My Faith" is a personal ballad of self worth and salvation that pulls listeners in and holds them there.
Pre-Order "Big Rude Blues" EP here!